Paula DeCrescenzo, LMT, BA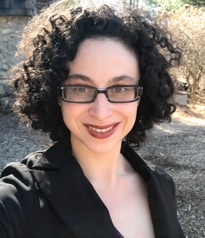 Education:
Academy of Massage Therapy, 2007, trained in Clinical Massage Therapy
Stony Brook University, 2011, BA in psychology (with coursework in biology)
Licensed Massage Therapist
Practice Philosophy:
As a massage therapist, I focus on helping others to heal themselves. I believe that each person is the expert in her/his/their body and mind, and I work with clients to comprehensively address their needs. Our world is stressful, and the effects of stress of human physiology and on the mind are numerous. Therapeutic massage is one way to reduce both stress and it's inflammatory correlates. Additionally, it can help with recovery after certain types of injuries, can help with the management of chronic pain conditions, and can help a busy professional finally get some down-time to relax after a long day at the office. As a massage therapist, I strive to achieve maximum relaxation and pain management for my clients.

During our initial session, we'll determine what your needs are, and how to best achieve your goals through massage.

I have been a licensed massage therapist since 2007: I took time off between high school and college to receive training as a massage therapist, to further my understanding of the mind-body connection. My modalities include Swedish massage and deep tissue massage, and I incorporate trigger point work and myofascial release as needed. I'm also trained in reiki (master level) and can incorporate energetic healing into sessions when clients request this. My own health issues have led to an interest in working with people -- both children and adults -- who have autoimmune and inflammatory issues, as well as those within the lyme disease community. Additionally, I'm an LGBTQIA-friendly practitioner, as are those with whom I share office space.
My background in research and psychology influences my practice: I aim to incorporate an understanding of the mind into my work as a massage therapist, and research backs up my long-standing belief that peripheral changes to the body can affect the central nervous system, thus influencing one's individual psychological state. See the benefits of massage page for more information on this topic. If you're interested in the psychobiological research that I contributed to while in graduate school, please see: Paula's scientific publications
I'm looking forward to working with you!